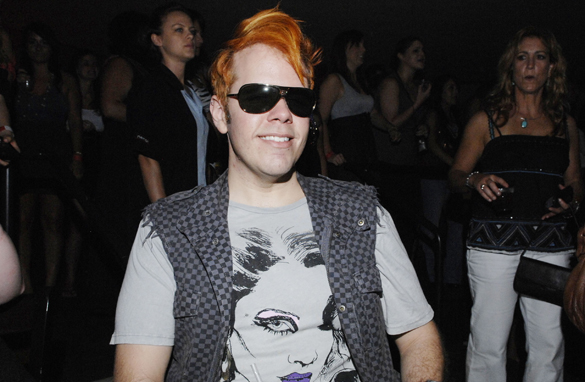 Celebrity scourge Perez Hilton answers your questions this Thursday. (PHOTO: GETTY IMAGES.)
On Thursday Connect the World delves into the murky world of gossip with Perez Hilton, outrageous author of "Hollywood's most-hated Web site" and salacious scourge of the rich, famous and indiscreet.
Hilton's celebrity-obsessed blog is a must for millions of people who want to know what their favorite stars are up to. Far from being an anonynmous blogger he appears to love the limelight and the lifestyles of those people he writes about.
Openly gay, he has been criticized for outing celebrities. His outspoken views and desire to be the first to deliver gossip to a waiting world has won him as many enemies as it has friends - and revulsion and respect in equal measures.
If you could ask Perez anything, what would it be? Send your questions by commenting below and we'll put the best ones to the man the stars fear most...