Time to think laterally, it's time for the Connect The World Six Degrees challenge.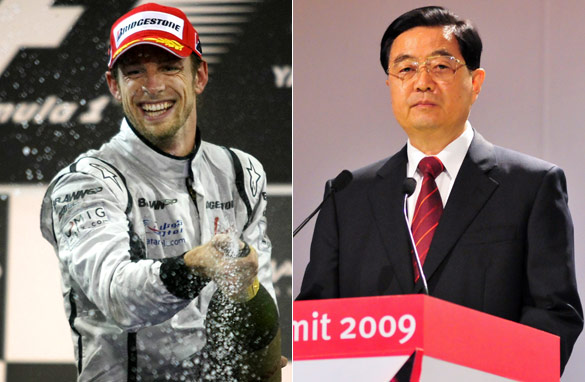 What links Jenson Button to Hu Jintao?( Photos: AFP/GETTY IMAGES
Here's how to play: We choose two people in the news this week and ask you to connect them through the six steps.
This week we want you to link Chinese President Hu Jintao to Formula 1 champion Jenson Button.
Need some inspiration? Check out this effort by last week's winner Sonja Osterwalder from Switzerland.
She connected singer Dolly Parton and German Chancellor Angela Merkel, and here's how:
– In the 1980s Dolly Parton sang a duet on television with Oprah Winfrey...
– Whilst for her O-Magazine, Winfrey interviewed CNN's Christiane Amanpour...
– The Chief International Correspondent once attended a concert at London's Royal Albert Hall by Eric Clapton...
– Clapton had a short affair with the current French First Lady Carla Bruni...
– Bruni is now married to French President Nicolas Sarkozy...
– Who last week rekindled the flame of the unknown soldier in Paris, alongside Angela Merkel.
Leave your submissions for this week's challenge in the comments section below, and the team will pick the most creative connection, and we'll announce the winner on Friday's show.
Remember: you need five other people between those two: no more, no less. If you want your friends to take the challenge as well, then click the "share post" button below. To see previous challenges, click here. Happy connecting!