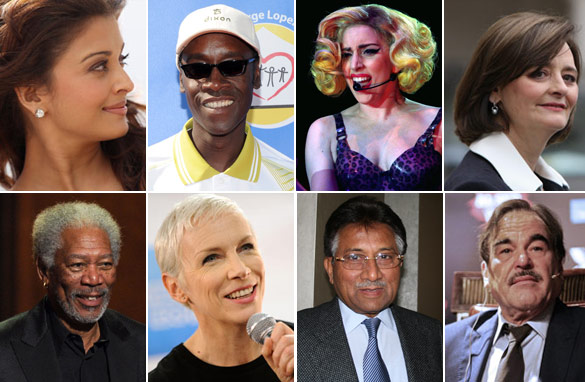 Over the past few months, we've been giving you a chance to ask some of the biggest newsmakers on the planet, your questions in our segment called "Connector of the Day."
It is the part of the show where you get to send in questions to people like Naomi Campbell, Oliver Stone, Abhishek Bachchan and everyone in between.
Whether you've wanted to know if former Pakistani president Pervez Musharraf was ever planning on returning to politics, how Ozzy Osbourne dealt with drugs and alcohol or if Boy George got along with Lady Gaga - no question was off-limits.
Now, we want you to help choose who should come on the show as your "Connector of the Day."
Who do you want to see next?
Whether you've always wanted to ask George Clooney a question or spark a debate with Anna Wintour, we want to know who you want to see on the show and why.
Just leave your suggestions below and we'll try our very best to get them on. Obviously, sometimes it might be a bit tricky getting your favorite celeb on-air, but we will listen to your suggestions and try our very best.
We want this to be your interview - where we ask your questions to the guests that you've asked for.
Tell us who you want to see and if they come on-air, we'll make sure to ask them your very own question first!