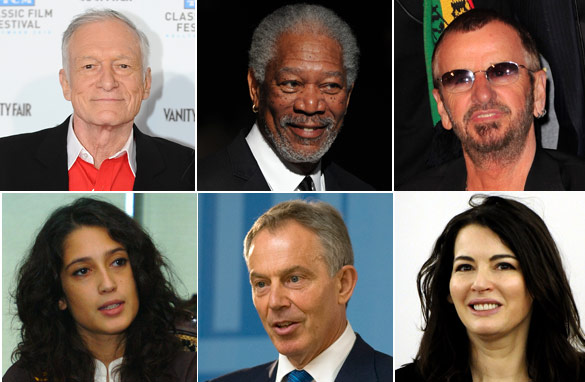 We've had everyone from former Prime Ministers, cricket stars, Academy award winners, famous chefs and even the owner of the "Playboy" dynasty as part of the "Connector of the Day."
It's the segment on CNN International's "Connect the World" where you get the chance to ask the tough questions to some of the biggest newsmakers and celebrities on the planet.
The year is only a little more than half way done and you, the viewer, have already asked some amazing questions to some of the most controversial and powerful people on earth.
You asked Oscar winner Morgan Freeman how his unique voice has impacted his career and if he thought it was more a positive or a negative.
Ringo Starr was quizzed on how he felt about the Vatican forgiving the Beatles for their 'satanic' messages back when the group first started - he simply replied by tell you that the Vatican had more important things to worry about.
Famed cricketer Imran Khan told Becky Anderson that Pakistan was "finally ready for change."
You even asked Playboy founder Hugh Hefner how he was going to celebrate his birthday.
Some of our other highlights include Nigella Lawson, Tony Blair and Shakira.
Now, we're giving you a chance to relive some of your favorite moments.
Who do you want to see again as your Connector of the Day? Is it one of the ones we mentioned above or do you want to see someone else again.
Leave your comments below on who you want to see again.