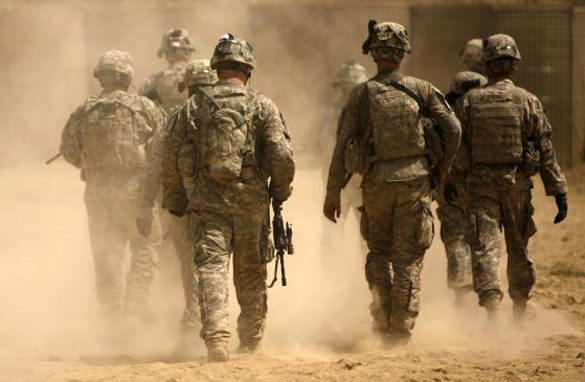 It has been nearly a decade since American and coalition troops entered Afghanistan as part of a global war on terror and as September 11 approaches once again, both critics and supporters of the invasion are evaluating what the future holds.
The war started back on October 7, 2001 in the aftermath of the terrorist attacks by Al Qaeda in an attempt to oust the Taliban and destroy Al Qaeda's base in Afghanistan.
More than 35 countries joined U.S. forces as part of "Operation Enduring Freedom" and in total more than 100,00 soldiers were part of the NATO – International Security Assistance Force invasion.
Inititally, military operations went smoothly and the Taliban regime quickly fell, but as the years went on, the situation only worsened.
The political situation on the ground is still very perilous, and security forces are still struggling to contain insurgents and militants operating in the country.
More than 2,000 American and coalition troops have been killed and thousands more have been injured since the start of the war.
Unpopularity with the war in Afghanistan among Americans reached an all-time high according to recent CNN poll with 62 percent saying they oppose it.
Moreover, confidence in the Afghan government is even lower than it is for the Iraqi government. Seven in 10 Americans are not confident that Hamid Karzai's government can handle the situation there.
We held a special online debate alongside our hour long report. Here's a look at some of the highlights of our show and some of the great comments that you shared with us.