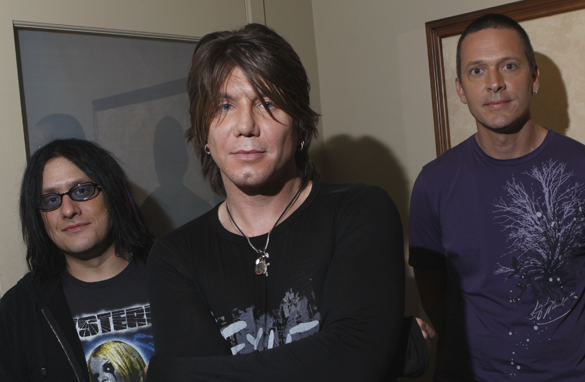 Responsible for some of the most memorable songs of the 1990's, American rock band the Goo Goo Dolls are still bashing out the big hits and are now out with a new album called "Something for the rest of us."
Formed in Buffalo, New York in 1986, the band is made up of vocalist John Rzeznik, bass guitarist Robby Takac and drummer Mike Malinin.
The trio are responsible for such songs as the 1998 hit "Iris" which was included in the Nicolas Cage movie "City of Angels."
Over the course of nearly a quarter of a century, the band have racked up more than 14 top ten singles and have sold more than 10 million albums globally.
The band is now out with their newest album and hope to repeat some of that success.