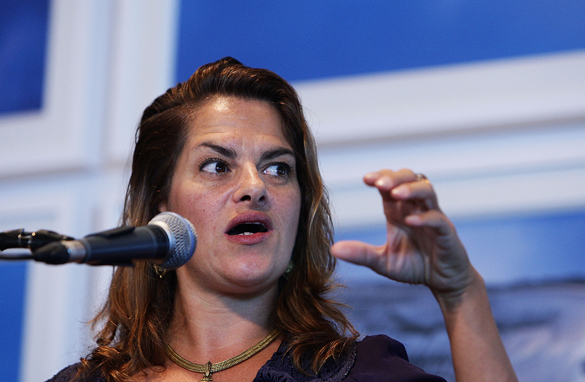 British artist Tracey Emin likes to push the boundaries.
Discovered by Charles Saatchi in the early 1990's, she says her autobiographical style of work is all about exposing the kind of things that most people would be too embarrassed to talk about.
Her subjects are often extremely taboo and the type of language she uses to describe different topics is often criticized for being too racy or explicit.
Emin first rose to fame in 1995 when she exhibited an installation that contained the names of the 102 men she had every slept with.
Her next major piece was "My Bed" which was shown at the Tate Gallery and shortlisted for the prestigious Turner Prize in 1999.
Here's your chance to quiz one of the 'bravest' social commentators of our day.
Do you think you can even push the boundaries too far? Are we too politically correct?
Please leave your questions for Emin below and tell us where you're writing from. You can also leave your comments on our Facebook page which is www.facebook.com/CNNconnect.