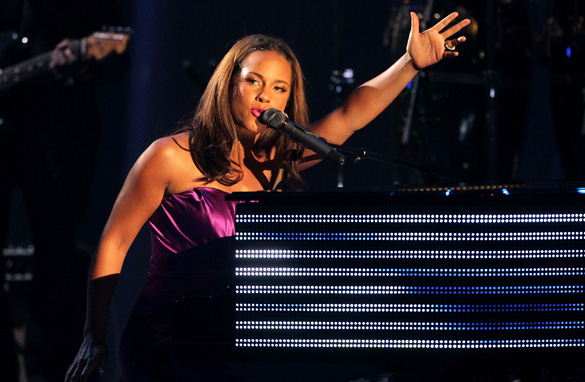 Known for her sweet sounding voice and beautiful piano melodies, Alicia Keys is shifting her focus from music to charity in a bid to raise money for AIDS research.
Keys is leading the push behind a new initiative called "Digital Life Sacrifice" which is trying to raise money and awareness for the Keep a Child Alive charity which is linked to World Aids Day on December 1.
The initiative, which already has the backing of others like Usher, Lady Gaga and Justin Timberlake will see the celebs cease to update their Twitter and Facebook pages until their followers donate a million dollars.
To show that Keys and her celebrity friends are taking the charitable push seriously, they're going to be pictured in coffins to symbolize their 'digital' death.
Here's your chance to quiz Alicia Keys on this important cause.
Please leave your comments for Keys below and be sure to include where you're writing from.
You can also leave your comments by visiting our Facebook page at www.facebook.com/CNNconnect.