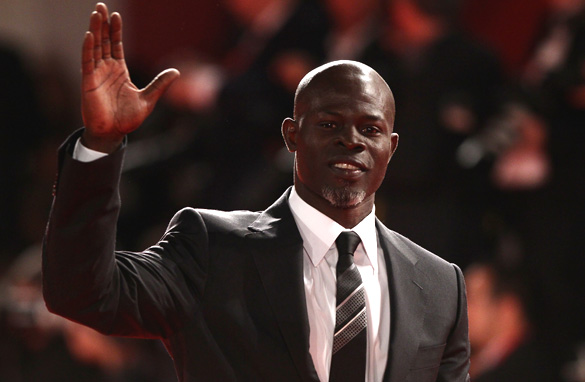 His name may not sound familiar, but you'll most likely recognize him from a raft of critically acclaimed films.
Benin born Djimon Hounsou has been nominated for two best supporting actor Academy awards for his roles in "In America" and "Blood Diamond."
Hounson grew up in Benin until he emigrated to France at the age of 13 with his brother. After establishing himself as a model and aspiring actor, Hounson moved to the U.S. in 1990.
Hounsou made his film debut that same year when he appeared alongside Sandra Bernhard in "Without you I'm nothing." Since then he's appeared in a number of high grossing movies including "Gladiator," "Amistad," and "The Island."
The actor will soon be out with a new film alongside co-stars Helen Mirren, Russell Brand and Chris Cooper called "The Tempest." The adaptation of one of Shakespeare's most well known thrillers is sure to be a big hit at the cinemas this Christmas.
Here's your chance to have your questions answered by Djimon Hounsou.
Please leave your questions below and be sure to tell us where you're writing from.
You can also visit our Facebook page at www.facebook.com/cnnconnect where you can become a fan and submit your questions.