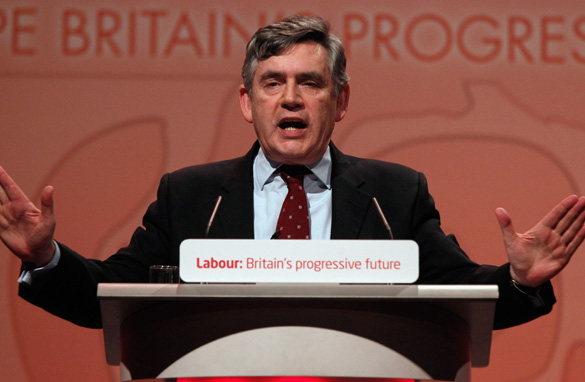 The downfall could not have been more dramatic. After one of the shortest tenures of Downing Street for almost 50 years - Gordon Brown ended his term as UK prime minister in May of this year.
The move was inevitable after the center-right Conservative party beat Labour in the general election, ending 13 years of rule by the center-left party.
Brown had a rocky term as Prime Minister and had to lead the country through one of the worst financial downturns in history. The tough economic conditions were in stark contrast to the years he spent as Chancellor of the Exchequer during the economic boom of the 90s.
Brown, who stepped down as leader of the Labour party in May is now out with a new book called "Beyond the Crash: Overcoming the First Crisis of Globalization."
The book offers insights into the events that led to the financial crisis and the reaction of world leaders. Brown also provides measures that he believes the world should adopt in order to maintain fiscal stability.
Here's your chance to have your questions answered by former Prime Minister Gordon Brown.
Please leave your questions for Brown below and be sure to tell us where you're writing from.