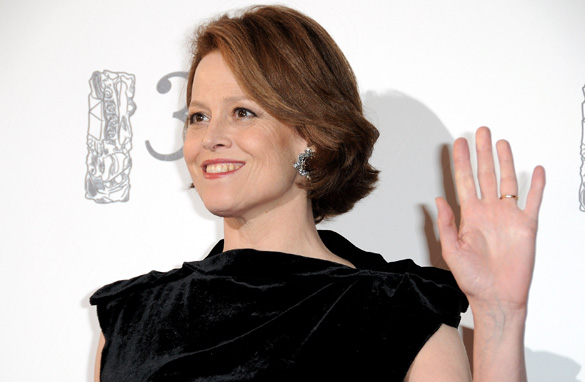 She's been the leading lady in such iconic films as "Ghostbusters," "Alien" and "Avatar" and her career spans more than three decades.
Sigourney Weaver was born in New York City in 1949 and had an early leg up in the acting world. Her father was an NBC television executive and her mother was a well-known English actress.
One of Weaver's first roles was in Woody Allen's 1977 comedy "Annie Hall," but it was two years later in 1979 that she gained international fame for role in the successful "Alien" move franchise.
Other well-known films include "Gorilla's in the Mist" and "Working Girl."
In 2009, Weaver starred in the acclaimed television movie "Prayers for Bobby" which was also nominated for numerous prestigious awards.
The film is based on the true life story of Bobby Griffith who killed himself due to his mother's religious intolerance towards his sexuality.
Weaver has long been an advocate for gay rights and is out promoting the release to DVD of the 2009 film.
Here's your chance to quiz Sigourney Weaver.
Please leave your questions for Weaver below and be sure to include where you're writing from.