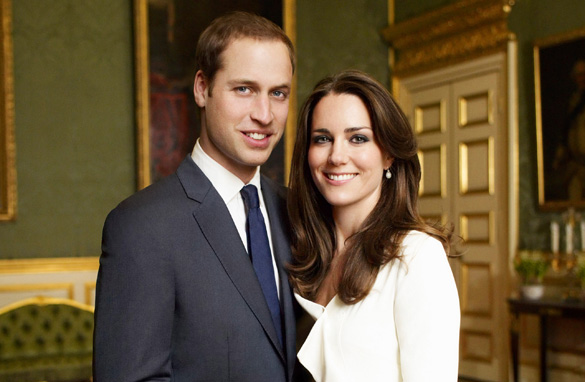 Clarence House has released new details of the royal wedding between Prince William and Kate Middleton that will take place at the end of April.
There weren't any new shocking revelations, but what was revealed paints a better picture of what royal watchers and spectators can expect.
Kate Middleton will be driven by car along Pall Mall, Horse Guards Parade, Whitehall and Parliament Square before finally ending up at Westminster Abbey.
The ceremony will be conducted by the Rev John Hall and the couple will be married by the archbishop of Canterbury, Rowan Williams.
Once the pair are husband and wife, they will travel along the same route that Middleton arrived in, but this time, the couple will be together in a horse-drawn carriage.
It is expected that the Queen will host a gathering at Buckingham Palace for guests and afterward, Prince Charles will organize a private dinner for friends and family.
In anticipation for the royal wedding, we'll be speaking to royal watcher and author Mark Saunders on what people can expect on April 29.
Do you have any particular questions you want answered on the pomp and circumstance of this once in a lifetime event?
Maybe you want to know who pays? What role will the Queen play? Who gets the privilege of getting invited to the wedding?
Please leave your questions for Mark Saunders below and be sure to include where you're writing from.
You can also leave your questions via our Facebook page or Twitter @BeckyCNN.