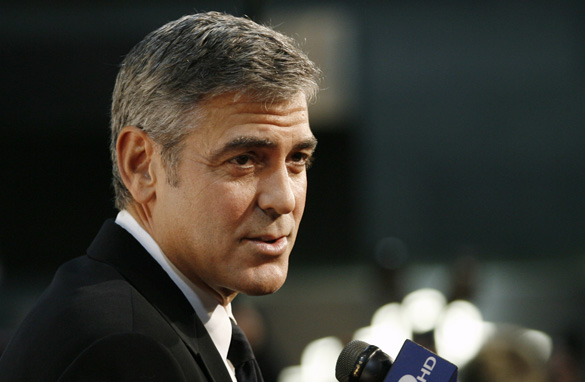 A satellite surveillance project spearheaded by actor George Clooney's organization will monitor violence in Sudan during a January vote that could split the country in two.
The program will use satellite images to assess the situation on the ground for any signs of conflict, monitor hotspots in real-time and post the findings online, organizers said. The satellites can help capture threats to civilians, keep track of displaced people and inspect razed villages, the organizers said in a statement.
The Sudan is an issue that Clooney is particularly passionate about.
Clooney has been campaigning since 2006 for a peaceful resolution of the conflict that has led to the deaths of about 300,000 people, according to the United Nations.
In 2007, Clooney spoke at a "Save Darfur" event in Washington D.C. to raise awareness of the issue and he has even used his name recognition to push world leaders to take action.
While many Americans may not have known what was happening in the region, Clooney helped bring the conflict into living rooms around the country. Clooney produced a TV documentary called "A Journey to Darfur" which advocated for action.
In December 2007, along with fellow actor Don Cheadle, Clooney was presented with the Summit Peace Award by the Nobel Peace Prize Laureates for his work around the Darfur crisis.