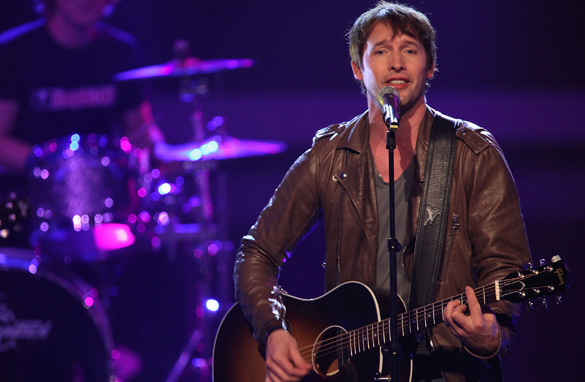 Few singers have as recognizable a voice as James Blunt. His crooning melodies have made him a vocal sensation around the world with a total of more than 18 million albums sold worldwide.
Born in Tidworth, England, Blunt spent much of his youth traveling around Europe because his father was in the British army.
After graduating from University, Blunt spent six years in the British army, often performing for troops and local civilians while on duty. He left in  2002 with the intention of pursuing his music career.
Blunt's first album, "Back to Bedlam," made him an instant household name with international hits such as  "You're Beautiful," "High" and "Goodbye My Lover."
His second album, 2007's "All the Lost Souls," debuted at No. 1 in numerous countries, selling nearly 5 million copies globally and featuring such hits as "1973," "Same Mistake" and "Carry You Home."
And today the 5-time grammy nominee is coming out with his third album entitled "Some Kind of Trouble."
This is your chance to ask James Blunt your questions. What's his personal favorite song?
Send in your questions and don't forget to tell us where you're writing from.