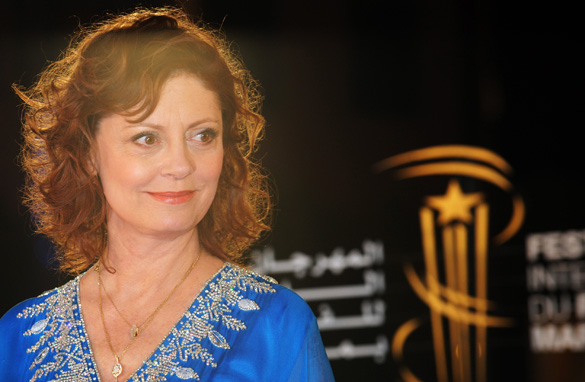 Susan Sarandon is one of the most celebrated actresses in Hollywood today - having an Academy award and Screen Actors Guild to her name.
Her first big break out role was in the 1974 comedy "The Front Page" where she co-starred with funny man duo  Jack Lemmon and Walter Matthau. The following year, Sarandon appeared in the cult classic "The Rocky Horror Picture Show."
Her career was set and the next decade or so would be a good for Sarandon's career as she went on to star in critically acclaimed movies such as "Atlantic City," "Thelma and Louise," "Lorenzo's Oil," and "The Client."
Other films that Sarandon has recently starred in include "Enchanted," "Elizabethtown" and "Alfie."
Today, Sarandon has just been named the face for the new "Got Milk?" campaign in the United States.
Here's your chance to have your questions answered by this celebrated actress.
Please leave your questions below and be sure to include where you're writing from.