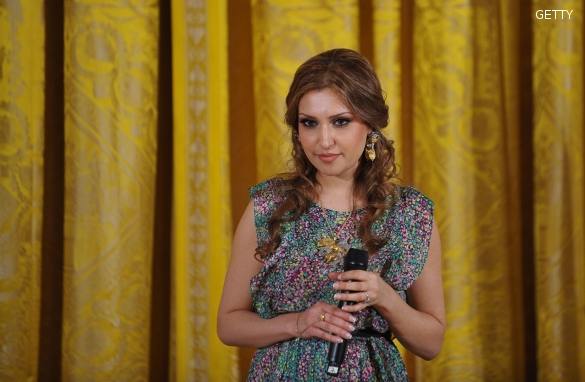 Mozhdah Jamalzadah.
Mozhdah Jamalzadah is often referred to as the "Oprah of Afghanistan."Her talk show called "MOZHDAH" has an enormous following amongst millions of Afghan women, and has made Mozhdah one of the most high profile individuals in the country.
Fluent in both English and Pashto, Mozhdah moved to Vancouver from Kabul at the age of 5.
After studying journalism, she considered it her obligation to return to Afghanistan where she resides now full time.
Also a singer, she  was recently  invited to the White House where she performed one of her newest songs for President Obama.
This is your chance to ask Mozdah your questions. Why did she choose to move back to Afghanistan? Is she optimistic about the country's future?
Send in your questions and don't forget to tell us where you're writing from.