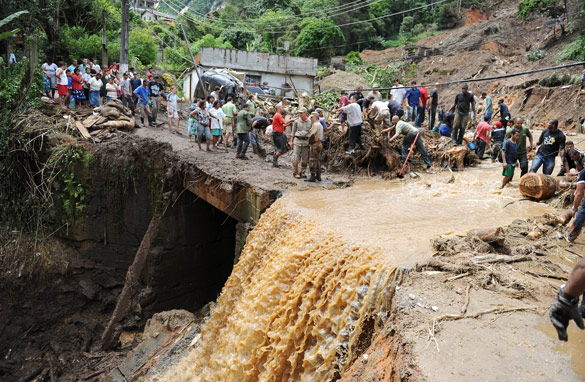 The last few months around the world have proven that it really is impossible to predict the weather.
Blizzards in the United States' deep south, warm weather in Canada's arctic, frigid temperatures across Europe, disastrous floods in Australia and torrential downpours in Brazil are just some of the erratic weather patterns that have gripped most of the globe in the last few months.
The unpredictable weather has already claimed hundreds of lives since the beginning of 2011. The bill for the damage is running in the billions.
The extreme weather is only highlighted by newly compiled data from NASA that shows 2010 was tied for the hottest year on record.
Many of us are used to terms like El Nino and La Nina, but scientists are increasingly finding it difficult to explain what the reasoning is behind weather patterns that the planet has rarely experienced before.
Some scientists are blaming a weak northern jet stream for the planet's weather woes that is bringing cold Arctic air south. Less ice cover over parts of the globe's oceans are also being blamed.
Now it's your turn to weigh in. We want to know what you think!
Is the weird weather being caused by global warming? Is this just a natural cycle that the earth is going through? Is this climate change or something else?
Let us know what you think below by leaving us your comments for both sides of the debate and be sure to tell us where you're writing from.