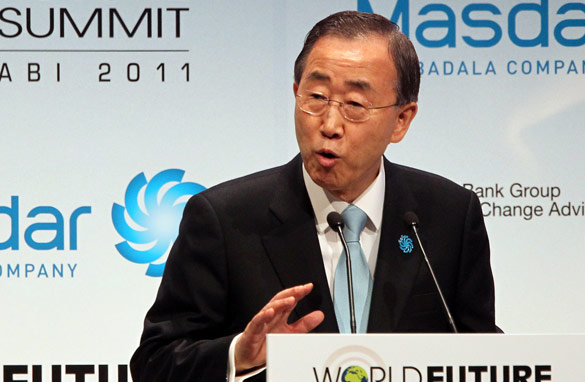 South Korean Ban Ki-Moon is the current Secretary-General of the United Nations and has held the position since 2007.
Ban Ki-Moon is the first South Korean to ever hold the important post and has been at the forefront of several important reforms at the U.N. - from peacekeeping to employment practices.
The 66-year-old has also been outspoken on several issues including global warming and the situation in the Darfur.
However, Mr Ban has also been criticized in the past for not speaking out on controversial issues.
And while he's been compared to his predecessor Kofi Annan - known for his charismatic and media-savvy style - Mr Ban says his approach is "quiet diplomacy" and achieves much more behind the scenes and in one-on-one meetings with world leaders.
Ban Ki-Moon is currently at the World Economic Forum in Davos to work with other world leaders on issues like nuclear and food safety.
Here's your unique opportunity to have your questions answered by the Secretary-General of the United Nations.
Please leave your questions for Ban below and be sure to tell us where you're writing from.