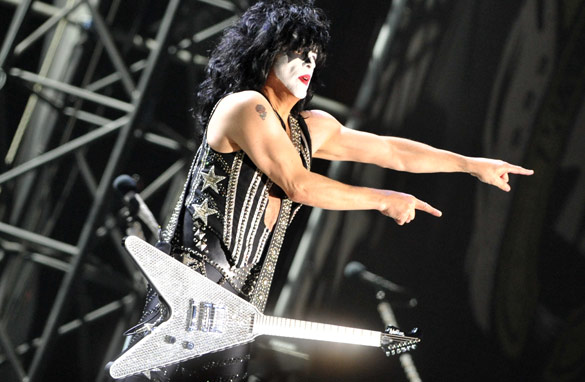 Paul Stanley is best known around the world for his high-energy performances as the frontman of hard rock super group KISS.
His on stage persona of white face paint with a black star over his right eye and red lips are as iconic as the band itself.
KISS will be releasing a new album later this year. It is their 20th studio album, and is a follow-up to 2009's "Sonic Boom".
Stanley is writer and co-writer of many of KISS' biggest hits, and will be taking on production duties for their latest album as well.
He is also a keen painter and made his debut exhibiting and selling works of art in 2005.
Do you have any questions you want to ask him? Anything from KISS' latest album to his passion for painting?
Leave your questions for Paul below, and be sure to tell us where you are writing from.