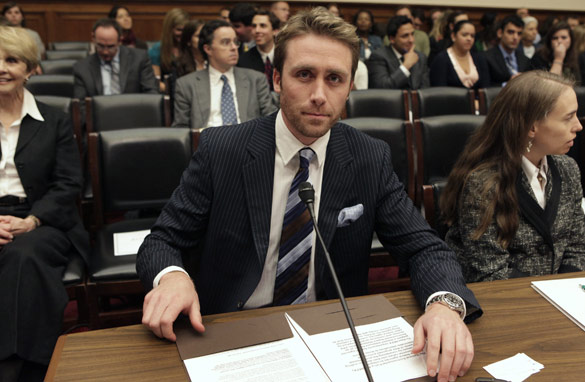 Philippe Cousteau Jr, the grandson of famous explorer, Jacques Cousteau, is a well-known environmentalist and explorer that has recently been at the forefront of fighting the horrific BP oil spill.
During the peak of the oil spill, he scuba dived into an area of the Gulf that was affected by the spill and said it was an "absolute nightmare".
Cousteau also said that a chemical dispersant being used to absorb the oil was not effective.
"We were about 15 to 20 feet down and it was dispersed into smaller and smaller particles throughout the water column in these billowing clouds that were just circling us, encompassing us in this toxic soup," Cousteau told CNN.
"It was very, very alarming."
Cousteau also wrote on his blog that his grandfather, Jacques would have been "horrified" by the spill.
"I know that my father and grandfather would have been doing this if they were alive and that they would have been just as horrified by what they saw as I was."
Beyond the oil spill, Cousteau is helping to educate youth about the environment through his non-profit organization, EarthEcho International.
In December, he also launched STREAM which is a program that helps youth become citizen journalists and learn how to report environmental stories in their communities.
For more information on the work Philippe Cousteau is doing - please visit his website by clicking here.