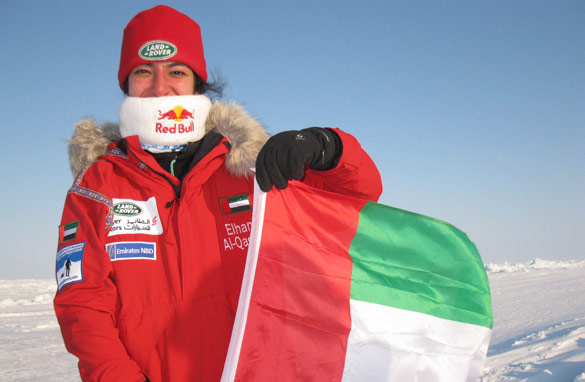 The name Elham Al-Qasimi may not sound very familiar, but on April 21, 2010 she became the first Arab woman to ever reach the North Pole, unsupported and unassisted.
The voyage took place last year and took roughly ten days. Elham had to ski for at least eight hours a day and only took a five-minute break every two hours.
Elham was able to successfully cover more than 120 kilometers through frigid temperatures - in fact the temperatures fell as low as -30 degrees celsius.
Traversing drifting ice sheets and snow, she pulled more than 90 pounds of supplies behind her for the whole journey - in her own words, she called the whole experience 'uplifting'.
This is your chance to quiz this courageous and adventurous woman who was able to accomplish this very difficult task.
Please leave your questions for Elham Al-Qasimi below and be sure to include where you're writing from.