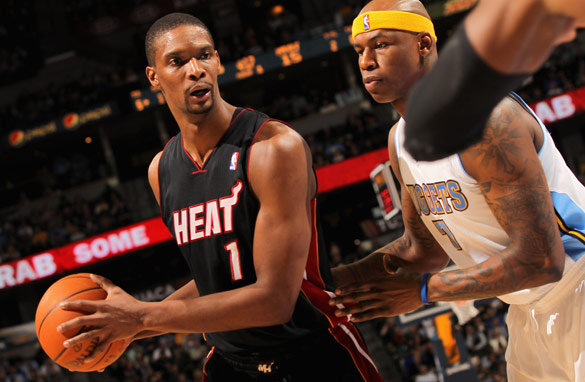 In less than a decade, basketball player Chris Bosh has proven to fans and critics alike that he is one of the league's most influential and successful players.
Bosh first entered the NBA during the draft of 2003 where he was chosen fourth by the Toronto Raptors.
As a young player, Bosh quickly emerged as a powerful forward across the league and became one of the highest scoring players.
During the following years, Bosh was continually chosen as an all-star player in the league and he broke a number of basketball records while part of the Toronto Raptors.
After the 2009-2010 season was over, Bosh was traded to the Miami Heat where he joined one of basketball's biggest stars, LeBron James.
While Bosh has been a strong figure in the basketball world, he has also taken his efforts to educating young children in the United States.
Bosh is also part of the new 'Got Milk?' campaign, even sporting a milk moustache.
Here's your chance to have your questions answered by all-star player Chris Bosh.
Please leave your questions below and be sure to include where you're writing from.