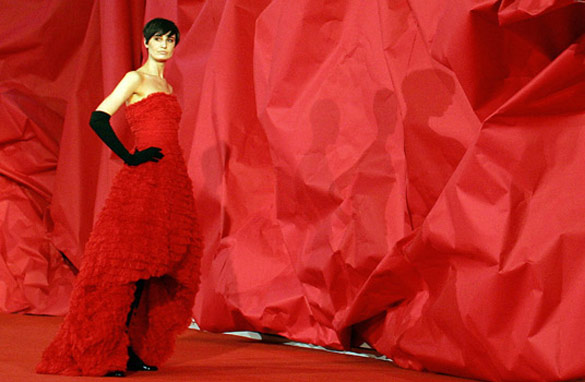 (CNN) Strikingly symmetrical and impossibly elegant, British supermodel Erin O'Connor is one of the most recognizable and acclaimed figures in the fashion world today.
She's been the face of Versace, Dior, Armani, and Gaultier - and after 16 years commanding catwalks around the globe, the porcelain-skinned belle is still at the very top of her profession.
But beyond the extraordinary physique and angular, painterly features that define her appearance, O'Connor has emerged as a vocal proponent of change within the pressurized, often exploitative industry she inhabits.
Driving to increase diversity among models and improve industry-wide working conditions, the down-to earth Brit is co-founder of "All Walks Beyond the Catwalk," an organization that encourages designers to embrace women whatever their age or size.
During London Fashion Week, O'Connor runs the "Model Sanctuary" - a non-profit retreat that aims to address everything from eating disorders to self-esteem issues, employing a combination of therapy, pampering treatments, and lots of food.
Here's your chance to have your questions answered by this model turned advocate.
Please leave your questions below and be sure to include where you're writing from.