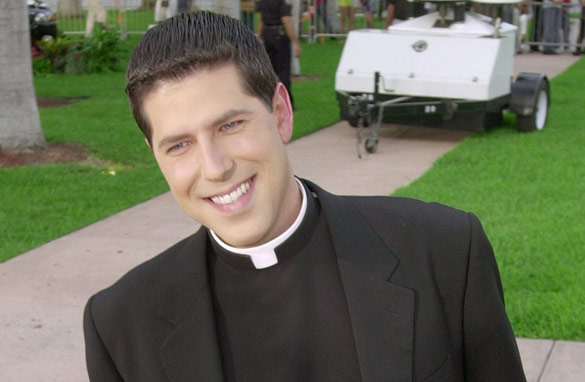 His story is controversial and it's got many people talking.
Father Alberto Cutie caused a stir in 2009 when he was pictured kissing a woman on the beach while serving as a priest in the Roman Catholic Church.
Soon after the pictures surfaced he decided to leave the Catholic Church and marry the woman he says he fell in love with.
No stranger to publicity, the American-Cuban had already gained popularity as the first priest to host a secular television and radio talk show; he was even dubbed 'Father Oprah' by many of his followers for his sound relationship advice.
Now almost two years later, he is married with a child, and is serving in the Episcopal Church.
Father Cutié recently released a candid memoir, which he says reflects the devastating struggle between upholding his sacred promises as a priest and falling in love.
His story has, unsurprisingly, stirred the age-old debate about celibacy in the priesthood.
What do you want to ask Father Cutié? Leave your questions for him below, and do tell us where you are writing in from.