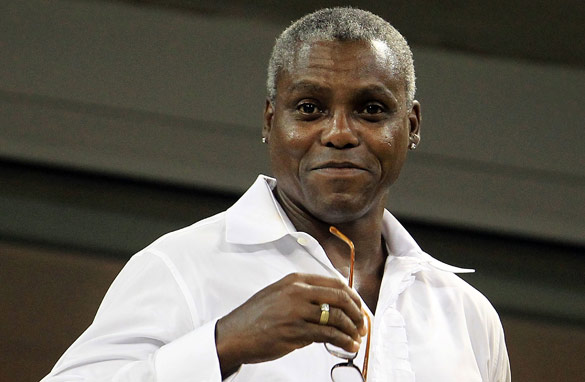 He was voted Olympian of the century by "Sports Illustrated" magazine and there's a good reason why.
Multiple Olympic gold medallist Carl Lewis is one of the most famous track and field athletes of all time.
The American's professional career began in 1979, when he found success as a sprinter and long jumper at the University of Houston.
Carl went on to win multiple medals, including ten Olympic medals - nine of which were gold - before retiring from all athletic competition in 1997.
Since retirement, Carl has devoted a great deal of time to charity and set up the Carl Lewis Foundation. He is also pursuing another one of his passions - acting.
Here's your chance to have your questions answered by this world-famous athlete.
Please leave your questions for Carl Lewis below and be sure to include where you're writing from.