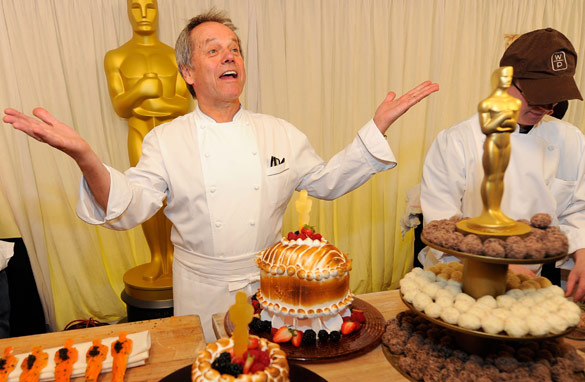 Famed chef Wolfgang Puck has made food for everyone from politicians, world leaders and even Hollywood's A-list.
Born in Austria in 1949, Puck was surrounded by people in the food industry from an early age - his mother worked as a pastry chef and he learned many of his cooking skills from her.
Puck worked at restaurants in Monaco and France before he eventually moved to the United States in 1973.
After setting up shop in Los Angeles, Puck had a number of successful restaurants under his belt including the celebrity hot spot Spago.
But it is the Academy Awards that has led Wolfgang Puck to global fame.
Puck is the official caterer to the Academy Awards Governors Ball and has cooked for everyone from Arnold Schwarzenegger to Tom Cruise.
As another Academy Awards comes, this is your chance to have your questions answered by this world-famous chef.
Perhaps you want to know what's on the menu this year? Maybe what celebrity is a difficult eater?
Please leave your questions for Wolfgang Puck below and be sure to include where you're writing from.