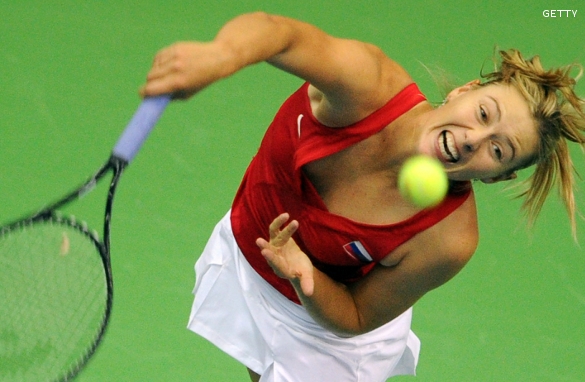 Maria Sharapova knows how to win grand slams and win over her fans. She's won Wimbledon, the Australian Open and U.S. Open and spent several weeks at number 1.
The 23-year-old has  worked her way back up the rankings to number 18 after being sidelined by a shoulder injury.  Sharapova's photos can be found on the covers of many women's fashion magazines.
In 2008, the tennis star was named the world's highest paid female athlete by Forbes. Sharapova is the most followed female athlete on Facebook, where she has 3.85 million fans.
The tennis champion is a fan of social media and likes the ability to interact with her fans.
Now is your chance to ask the Russian superstar your questions. Please list them below and don't forget to tell us where you are from.