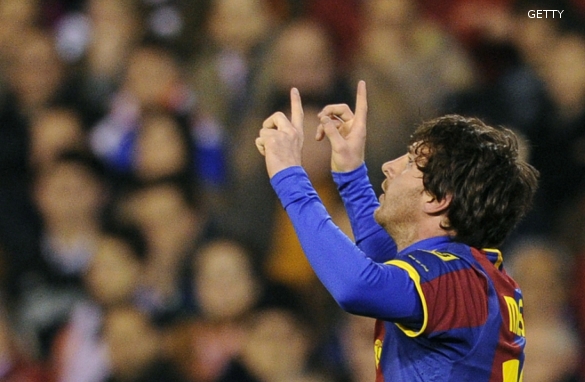 Lionel Messi is one of the most talented and talked about footballers of this generation.
The 23-year-old Argentinian played his first league match for FC Barcelona in 2005, when he became the youngest player ever to score a league goal for the team.
Messi has since gone on to break multiple records and win numerous awards.
He won FIFA's World Player of the Year award in 2009 and the FIFA Ballon d'Or in 2010, and had a record-breaking 2009-2010 season, scoring 47 goals across all competitions.
The famous footballer is also well-known for his charity work. He started the Leo Messi Foundation in 2007, working to improve access to education and health care for children.
He will also soon join the likes of Orlando Bloom and Ricky Martin as one of UNICEF's goodwill ambassadors.
Have you got anything you want to ask Lionel Messi?
Leave your questions below, and remember to tell us where you're writing in from.