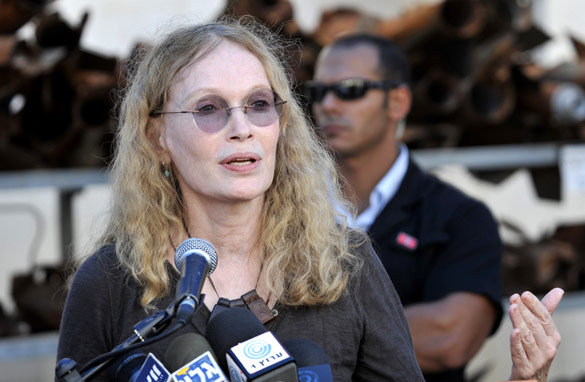 She is an award- winning actress with more than forty-five films to her name.
But these days she spends most of her time far from Hollywood, instead traveling to conflict and disaster zones.
She was named by "Time Magazine" in 2008 as one of the most influential people in the world – clout that Mia Farrow hopes will help bring peace to Darfur.
Indeed, the actress – who was once married to Frank Sinatra – has long been a leading lady.
She's starred in films including "Rosemary's Baby" and "The Great Gatsby", though she is best known for the 13 movies she made with her former muse Woody Allen.
But since 2000, Mia has dedicated herself to her role as a UNICEF Ambassador, traveling to trouble spots that include Sudan, the Democratic Republic of Congo, Chad and Haiti.
Her focus is to raise money and awareness for the women and children affected by the violence.
She has just returned from her latest trip to Sudan's conflict-ravaged south.
Here's your chance to have your questions answered by Mia Farrow.
Please leave your questions below and be sure to include where you're writing from.