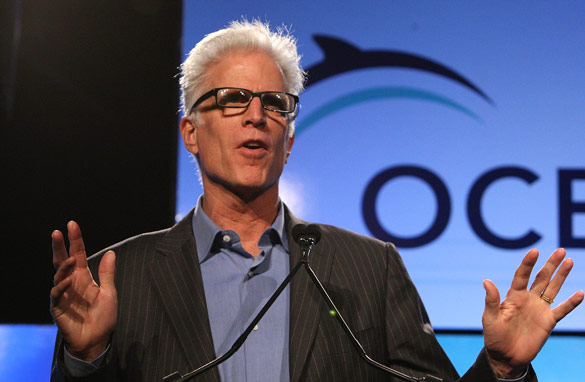 For over a decade we knew him as bar owner Sam Malone in the hit TV series "Cheers".
Thirty years on, he's still gracing our small screens and is now known as the womanizing party-goer George in the HBO series "Bored To Death".
As a multiple Emmy and Golden Globe winning actor, Ted Danson has long been making us laugh and cry, but he's also been urging us to save our oceans.
Danson was propelled into becoming an environmentalist in the 1980's after coming across a "water polluted, no swimming" sign with his children on a Santa Monica beach.
He decided to try and turn the tide and co-founded what has now become the world's largest international ocean conservation and advocacy organization, Oceana.
The 63- year- old has now documented the threats to our oceans in a new book "Oceana: Our Endangered Oceans and What We Can Do To Save Them".
He's your chance to have your questions answered by actor and activist Ted Danson.
Please leave your questions below and be sure to include where you're writing from.