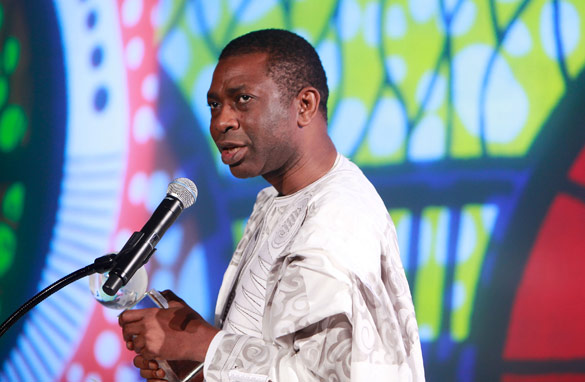 Voted by Time Magazine as one of the 100 most influential people in the world, Youssou N'Dour is Africa's most famous singer.
The Senegalese musician first walked onto a stage at the age of 12 and went on to craft a style of African pop that has won him international acclaim.
Peter Gabriel first introduced western audiences to N'Dour via his album "So".
But N'Dour has since gone on to collaborate with Neneh Cherry, Bruce Springsteen, Paul Simon and Tracy Chapman and his voices has come to resonate throughout the world
A powerful icon in Africa, N'Dour is actively involved in social issues and is dedicated to promoting human rights and religious tolerance – a cause that was captured most poignantly and successfully in the award-winning documentary "I Bring What I Love".
The film follows N'Dour as he prepares to release his most controversial and personal album, the Grammy-award winning "Egypt".
After delaying the release due to the September 11 attacks, N'Dour went on tour, and with this musical journey showed the world a more tolerant face of Islam.