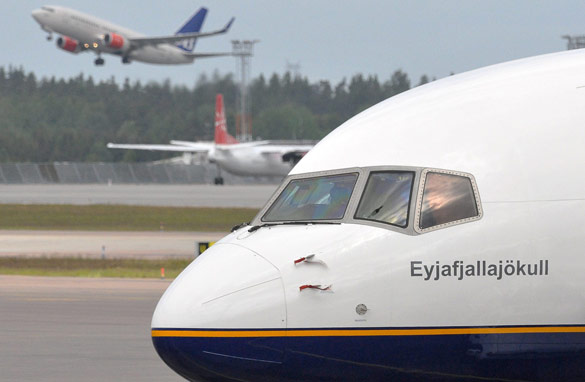 Volcanic ash from an Icelandic eruption is expected to reach London's Heathrow airport - the world's busiest international air travel hub - around lunchtime on Tuesday.
A further 252 flights to and from Scotland and Northern Ireland were canceled on Tuesday, according to Eurocontrol, the continent's air traffic control organization. 
The ash cloud is forecast to cover all of British airspace by 1 a.m. Wednesday morning, Britain's weather agency, the Met Office, said Tuesday.
There are also concerns that the ash cloud could affect parts of Scandinavia later in the day.
We want to know if your flight has been affected by the ash cloud - has your trip been cancelled, postponed, delayed? Are you stranded?
Please let us know below and one of our CNN producers will get in touch with you.