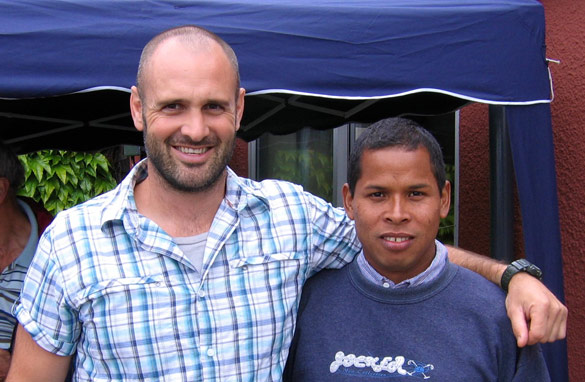 English explorer Ed Stafford, together with his Peruvian walking partner Cho Rivera, was the first man to walk the entire length of the Amazon River.
The historic feat, accomplished on August 9, 2010, was described by British exploring legend Ranulph Fiennes as "truly extraordinary."
The former British Army officer took 860 days to complete the journey, foraging for food, walking through piranha infested waters and dealing with jaguars and hostile tribes people.
He and Cho not only survived, but highlighted the destruction of the Amazon through deforestation.
Earlier this year, Ed was named European Adventurer of the Year and this week he is releasing a book about his history-making expedition, entitled "Walking the Amazon."
Is there something you would like to ask Ed and Cho about their journey?