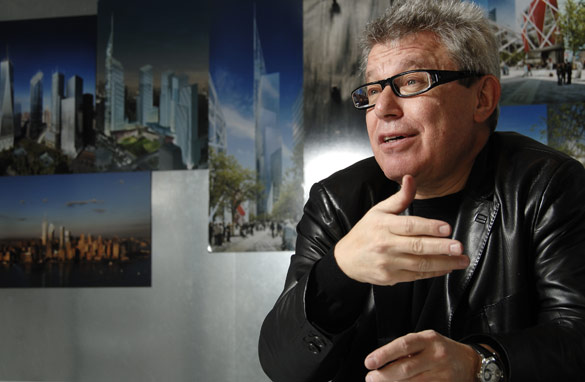 American architect Daniel Libeskind is one of the world's leading and most prolific designers.
Incredibly, he has spent most of his life as an academic and only completed his first building 13 years ago, at the age of 52.
But Libeskind hasn't stopped since and now travels the world with his wife and business partner Nina working on more than 40 projects in 15 countries that stretch from Italy, Germany and Serbia to Singapore, South Korea and Brazil.
While Libeskind is probably best known for being responsible for the master plan of the World Trade Center, his reputation was first cemented with the design of the Jewish Museum Berlin in 2001.
He is set to complete another landmark project in Germany later this year – his redesign of the Military History Museum in Dresden.
Libeskind, who is of Polish-Jewish descent, is transforming the museum into a 20,000 square meter space that features Germany's military might but also reflects the nature and consequences of war.