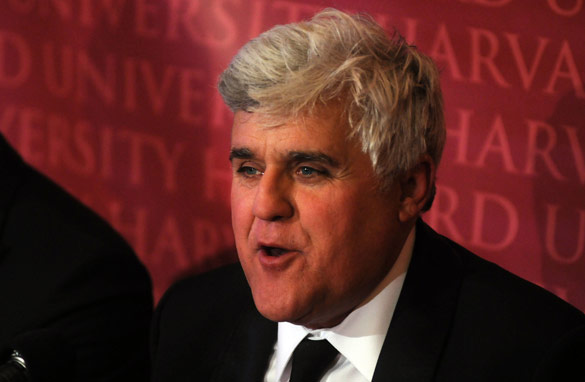 Jay Leno is a stand-up comedian and host of "The Tonight Show," a popular, late-night TV talk show.
He has interviewed many of America's biggest celebrities and politicians – from Justin Bieber, Paris Hilton and Beyonce, to Barack Obama, George W. Bush and Sarah Palin.
President Obama's appearance on the programme was the first time a sitting US President had been interviewed on the late-night TV talk show circuit.
Another key moment came in 2003, when Arnold Schwarzenegger announced he was moving into politics.
Leno has done voiceovers for cartoons like "The Simpsons" and "South Park" and had cameos in episodes of "Friends" and "The West Wing."