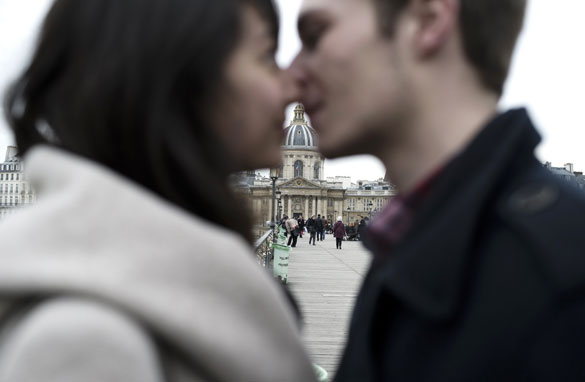 Boxes of chocolates, stuffed teddy bears and a dozen long stem red roses – all have become mandatory staples on the shopping checklist as part of Valentines Day.
But the Acumen fund is helping make that a thing of the past.
The investment firm has redefined the process of giving back and today they're encouraging the world to do so on Valentines Day.
They've dubbed the romantic day "Generosity Day" and are attempting to get people to give up on the expensive gifts and flowers. Instead, they are asking people to embrace the idea of giving back.
The concept is to spend the day doing small acts of kindness in a pay-it-forward structure.
Suggestions include leaving a larger than average tip, giving a colleague a ride to work, or just being extra nice to people. Little things that they hope will make a difference.
Many had taken to sites like Twitter to share their support of the day.
"Happy #GenerosityDay! Join others who are doing outrageously generous thing," Kevin Kruse wrote on Twitter.
Jill Taylor Tweeted "Today is being rebooted as Generosity Day! Great idea! Make it about love, action and human connection."
If you want to get involved in Generosity day, simply click this link.